Overview
Want to make your own collage using your favourite photos in four easy steps? Choose, upload, edit, order and you're done!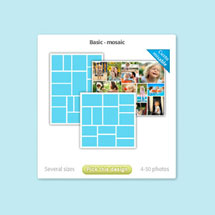 Create abasic collage
Create abasic collage
You can get started straight away by choosing a design in the collage creator. Browse our large collection of basic designs and select the size and layout that you want for your collage.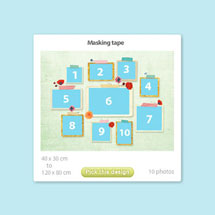 Create a
design collage
Create adesign collage
Looking for a collage with a special design? We offer several exclusive collage designs, created especially for EasyCollage by a number of wonderful designers.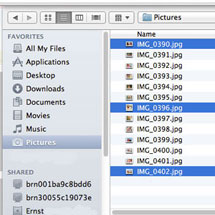 Upload photos
How do I
upload photos?
Upload your photos quickly and easily with our new software. No need to wait - you can get started straight away as soon as you've chosen your photos.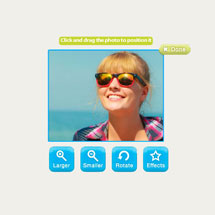 Edit photos
How do I
edit photos?
Move, replace and edit your photos to your liking. Use editing options such as moving, rotating, zooming in or out and applying cool filter effects (including greyscale, vintage and sepia).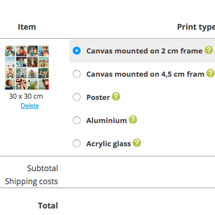 How do I order?
How do I order?


All done? Order your collage - printed on canvas or as a poster - and you'll receive it within just a few business days.