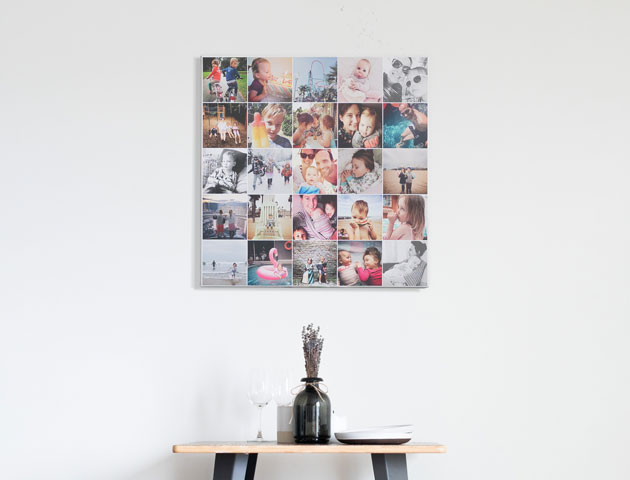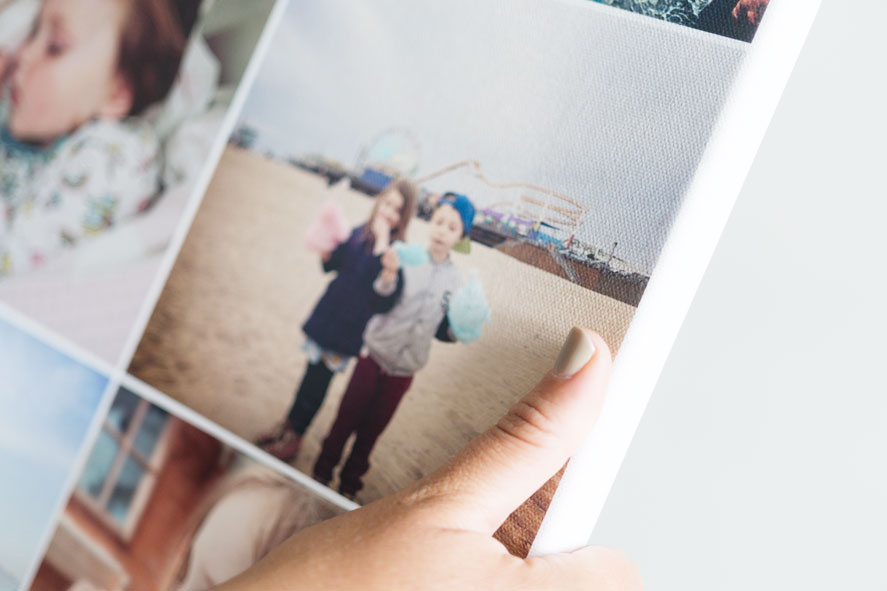 Print your photos on natural canvas
Want all your best photos together on canvas? EasyCollage makes it easier than ever to create the most beautiful canvas photo collages. Your collage is printed with unprecedented sharpness in the finest colour quality with UV-resistant inks.
We work with beautiful natural canvas made of 100% cotton in robust, sturdy quality (380 gr/m²). This lets us print your photos in vibrant colours, guaranteeing that your collage will remain beautiful, even after many years.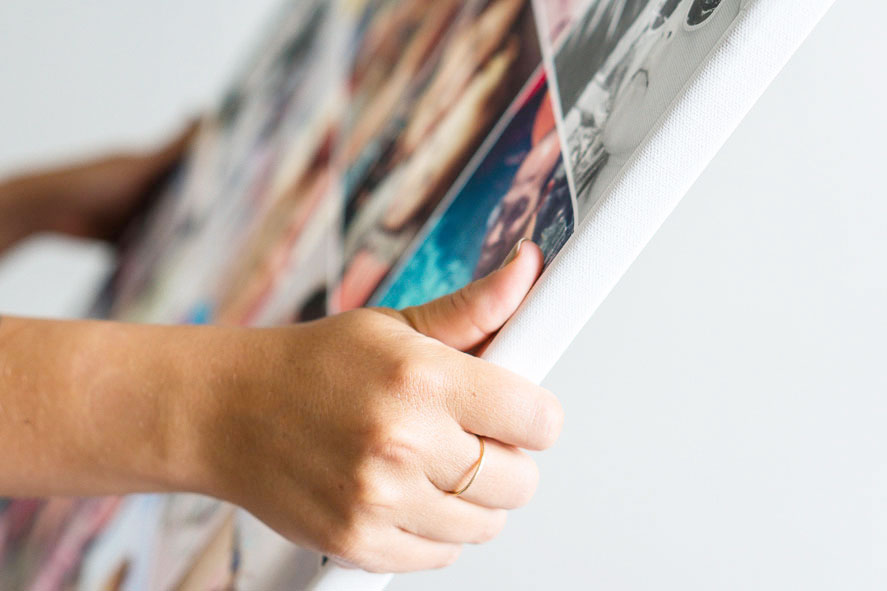 Attention to detail
We treat each photo collage with great care and we pay huge attention to the stretching process and packaging of your canvas photo collage, so you can enjoy the best results.
We never let even the tiniest detail slip by us and we always install a suspension system into your collage for free, so you can hang your photo collage up straight away when you receive it. Thanks to the clever design of the hook, you can hang your new canvas collage in just seconds.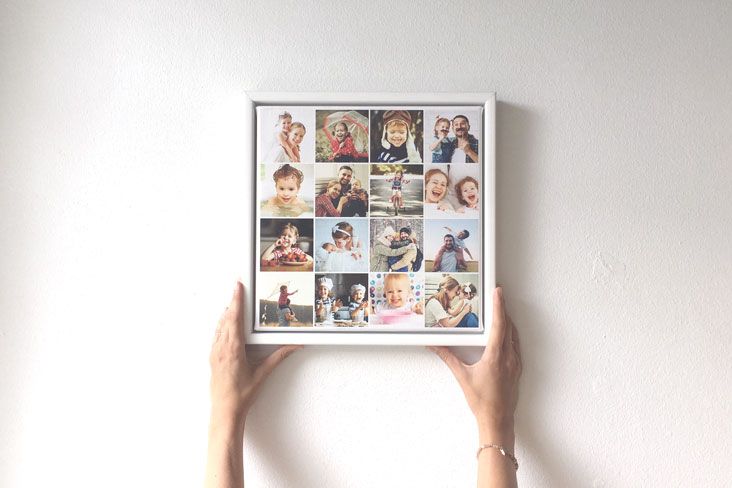 Floating frames
To add the perfect finishing touch to your canvas photo collage, choose to frame it with a floating frame. Your canvas will be placed in a wooden frame with a 5mm space between the canvas and the wood, making it look like your collage is floating in mid-air.
Our floating frames are made in Italy from ayous wood, best known for its long life and high quality.
The floating frames are available with a black lacquered finish, white lacquered finish and clear wood finish, currently for canvas with 2cm frame thickness up to size 120x80cm.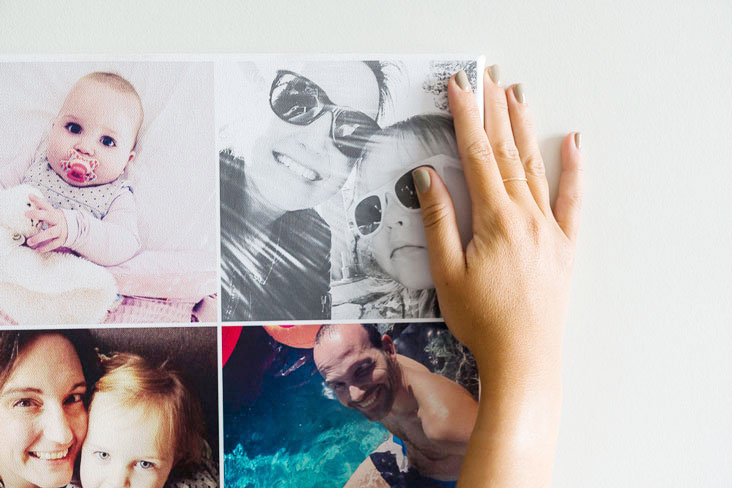 Available sizes
You can order your canvas photo collage in sizes ranging from 30 x 30 cm up to 80 x 140 cm in landscape, portrait and square orientation.
You can choose from a frame thickness of 2 cm or 4.5 cm.
For a full list of our prices check our prices page and our collage editor. Prices start from £37.95.
What our customers say about us
One of the only sites where you can personally arrange your photos onto a canvas of your choice. Good choice of designs and sizes. Item arrived in best time, top quality. A+. Buy with confidence. Thank you. Read all reviews kiyoh.com

EasyCollage

9.8

9.8

/

10

based on

198

reviews

Excellent service, I was worried that the quality of the photos might be disappointing but when my canvas arrived (and it arrived quickly) I was over the moon with it! Will definitely use this company again. Read all reviews kiyoh.com

EasyCollage

9.8

9.8

/

10

based on

198

reviews

Really easy to use Collage Maker, quick delivery, lovely canvas and reasonably priced. Read all reviews kiyoh.com

EasyCollage

9.8

9.8

/

10

based on

198

reviews