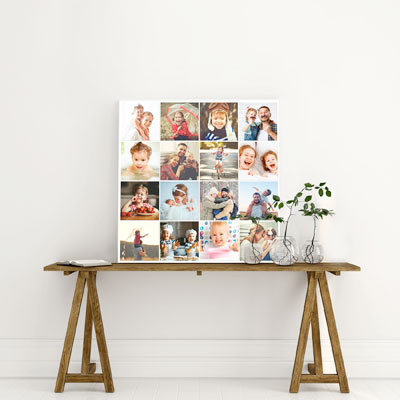 The most beautiful colour quality
Want all your best photos together on one canvas? With EasyCollage, you can have your personalised photo collage printed in the highest colour quality possible on canvas.
We work with naturally beautiful 100% cotton canvas in a sturdy quality of 380 gr/m². This means we can print your photos super clearly in vibrant colours and your collage is guaranteed to be beautiful, even in many years' time.