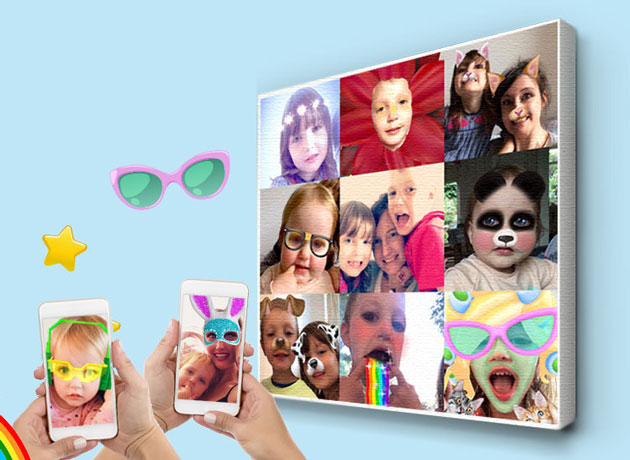 Snapchat photo collage
Are you always taking selfies with the funny Snapchat filters?
Then round up your best Snaps and use them to create a hilarious photo collage!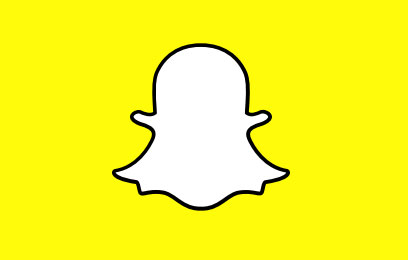 More and more are sharing their experiences on Snapchat every day. And thanks to all the filters available, even the most mundane moments in life can be transformed into funny memories.
If you use the Snapchat smartphone app a lot and have a lot of Snaps stored on your device, you can also use them to create a one-of-a-kind collage.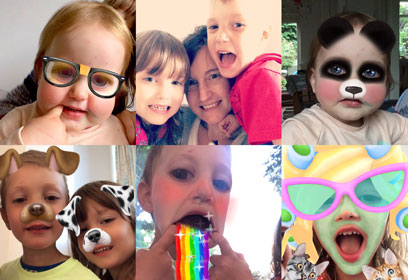 How to make your own Snapchat photo collage
To begin, choose your best and funniest Snaps. When picking your photos, keep in mind that you want them all to work together well as a whole. So look for photos with similar colours or subjects.
Choose the collage design you like most and select how many photos you want to use. Set how much space you want in between the photos and as the border around your collage. Upload you photos and position them so that they look their best then finally customise the background colour.
Extra tips
Snapchat lets you see other people's Snaps, but only for a few seconds. This means you can't use anyone else's photos in your collage. But with Snapchat Memories, you can save other people's Snaps. When you save a photo using Snapchat Memories, it will automatically be uploaded to the cloud and the photo file on your phone. From there, you can upload the photos directly into our collage maker.
Snaps are often spontaneous, colourful photos. So if you choose a collage design with lots of small, intricate details, your final collage will likely look a bit chaotic. To prevent this while still giving your collage a fun and happy vibe, choose the Basic grid in the collage maker and add a bright background colour.
What our customers say about us
Stumbled across this site after a Google search and delighted I did. Very easy to create a collage, even for me with restricted IT capabilities. The poster came very promptly and exceeded my expectation as to how good it looked. Great service, great product. Read all reviews kiyoh.com

EasyCollage

9.9

9.9

/

10

based on

205

reviews

Lovely collage. They had very easy to use and flexible software to create the collage, the best I have found on any website. Delivery was really quick and the company were extremely helpful with getting it out quickly for me. Thank you for a beautiful keep sake xx Read all reviews kiyoh.com

EasyCollage

9.9

9.9

/

10

based on

205

reviews

Amazing! Absolutely loved it, it was even better than I had imagined! We are using it at our wedding next week and the team pulled out all the stops, to get this printed and delivered to me in super quick time! Highly recommend Easy Collage! Read all reviews kiyoh.com

EasyCollage

9.9

9.9

/

10

based on

205

reviews

I had some wonderful artistic pictures that I wanted to put together and the collage was the perfect option and EasyCollage provided great and flexable templates to make it happen. Prompt delivery of a high quality product which I am really pleased with. Read all reviews kiyoh.com

EasyCollage

9.9

9.9

/

10

based on

205

reviews

FANTASTIC PRODUCT, I have 8 of these now and have also bought and given as gifts. The quality of the photos on th canvas is really good, even in the small pictures. The best place to make your collages with the most flexibility. Read all reviews kiyoh.com

EasyCollage

9.9

9.9

/

10

based on

205

reviews